About Us
If you're looking for a Commercial Real Estate Development Company to help you develop your ideas into tangible projects, consider Fourth River Development. With years of experience in projects, large and small since 2006, we have the expertise and the desire to help you succeed.
Our Story
Fourth River Development (FRD) was established in 2006 to continue the founders' previous decades of commercial real estate experience, knowledge and successful projects that created, managed and leased over 4 million square feet of real estate. FRD provides its clients a one-stop-shop real estate firm that works from an "Owners Perspective" on any and all projects. This style of business provides the necessary tools and expertise focusing on creating long term value and economic benefits to clients, whether they be partners, owners or tenants.
With a portfolio consisting of both commercial and residential properties, including but not limited to, ground-up construction and renovation of existing properties, brownfield and greenfield sites, public-private partnerships and smart growth communities, FRD is here to suit a client's every real estate need.
Some of the projects and developments we have been involved in are: the Class A office redevelopment of 225 Boulevard of the Allies in downtown Pittsburgh; the ground-up development of the Marshall Village retail strip center in Warrendale, PA; the development of the 70,000 square foot regional headquarters and manufacturing plant and 140,000 square foot expansion for Hörmann Flexon in the Starpointe Business Park in Burgettstown, PA; the Starpointe Business Park located in Washington County, Pennsylvania – a 1,200-acre mixed-use Park devoted to office, manufacturing, and warehouse distribution companies; the leasing and development of a 228,000 square foot build-to-suit Class A office building for Alcoa on Pittsburgh's North Shore; Summerset at Frick Park, Pittsburgh's "New Traditional Neighborhood" consisting of a $243 million redevelopment on a 240-acre brownfield site that will ultimately house 713 families; and Washington's Landing – a mixed-use waterfront project including 5 office buildings, 88 townhomes, tennis courts, parks and walking trails.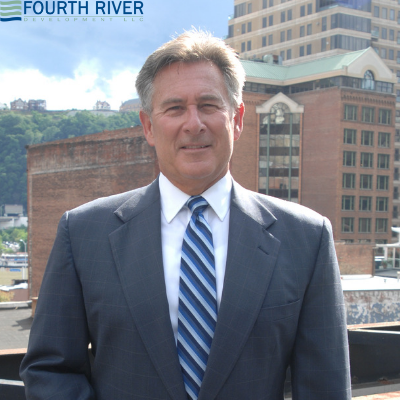 John Watson
Founding Principal and CEO
John is principal and CEO of Fourth River Development LLC. He started his commercial real estate career in 1990. After 16 years with the Rubinoff Company he founded Fourth River Development LLC in 2006. Prior to his real estate career, John was a public accountant, sales manager in the Publishing business and an entrepreneur starting multiple small companies in the Pittsburgh area.  
As a real estate professional, John has experience in development projects, brokerage, leasing and property management. He has successfully developed and leased commercial facilities, completed brownfield projects, built and marketed residential communities and formed and participated in partnerships bringing together private and public sector businesses and agencies.
John attended Community College of Allegheny County, Duquesne University and the University of Pittsburgh.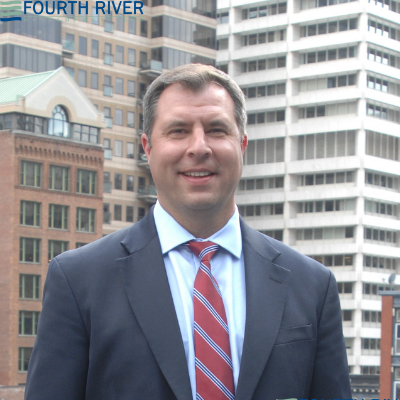 Pat Morosetti
Principal and Director of Brokerage
Pat joined Fourth River Development LLC in 2009, and is responsible for overseeing all brokerage activities. In addition to representing both tenant and landlord clients, Pat manages the leasing of Fourth River's portfolio of office, industrial/flex, retail and residential properties. He has been directly involved in the sale or lease of more than two million square feet of commercial real estate and over 1,000 acres of land, exceeding over $30 million in total transactions.
Before joining the company, Pat worked for Allegheny County Economic Development (ACED), working directly with companies considering investing in Allegheny County. Prior to that he was a member of the Pittsburgh Bureau of Police, serving as a patrol officer and as a police detective assigned to Office of the Mayor for the Honorable Thomas J. Murphy.
Pat received a B.S. in business management from Robert Morris University.

225 Boulevard of the Allies, Suite 100-B
Pittsburgh, PA 15222